FIRST in Alaska Corporate Challenge
---
Come back next spring! 
2017 Corporate Challenge dates TBD.
The Corporate Challenge is a great event designed to raise funds, interest and exitement for FIRST programs. The Challenge allows adults to get in on the action of FIRST -- and don't be fooled by the name! It's not just for Corporations. Anyone can join!
Teams of adults get a shot at the building and programming an EV3 robot to complete missions focused on the prior year's FLL theme. After signing up, teams have a short amount of time to meet, program and practice for the big event when teams compete head to head to complete as many missions as possible in just two and a half minutes.

Important Information:
Coordinate supply pickup and training with Courtney at cweiss@jedc.org or 523-2329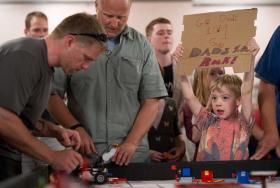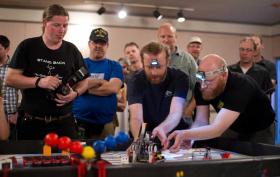 ---
Thanks to all the participants in the 2016 Corporate Challenge! We hope to see you again this year!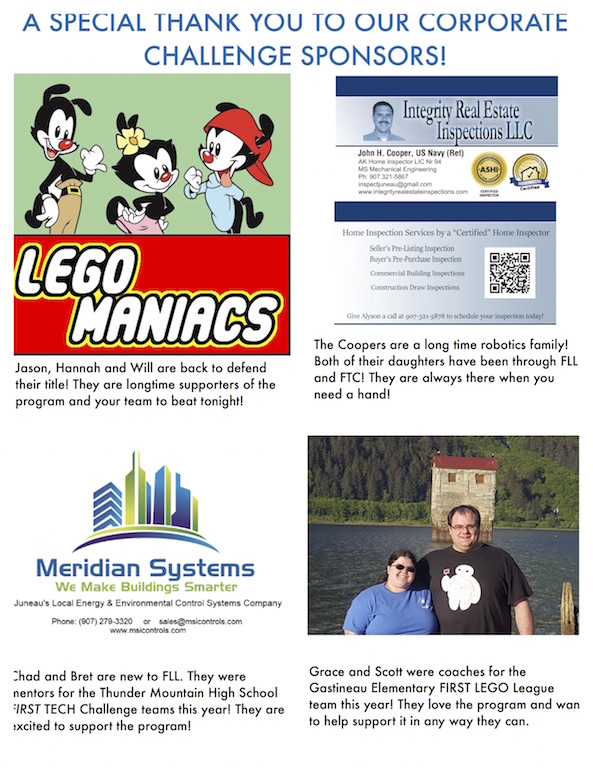 ---