Sponsor a Tournament
Our event sponsors' generosity is recognized throughout event promotion, including the inclusion of the sponsor logo in all print marketing material and digital outreach like our website, Facebook page, and the JEDC news- letter. We also welcome your ideas for creative ways to market your organization and would be happy to discuss these ideas with you.
There are two different ways to sponspor FIRST® events: (1) as the main event sponsor of one of the FIRST® Qualifier Tournaments or (2) as a contributing sponsor of the FIRST® Championship Tournaments.
More details about each of these opportunities are listed below:
Sponsor for a FIRST® Qualifier Tournament –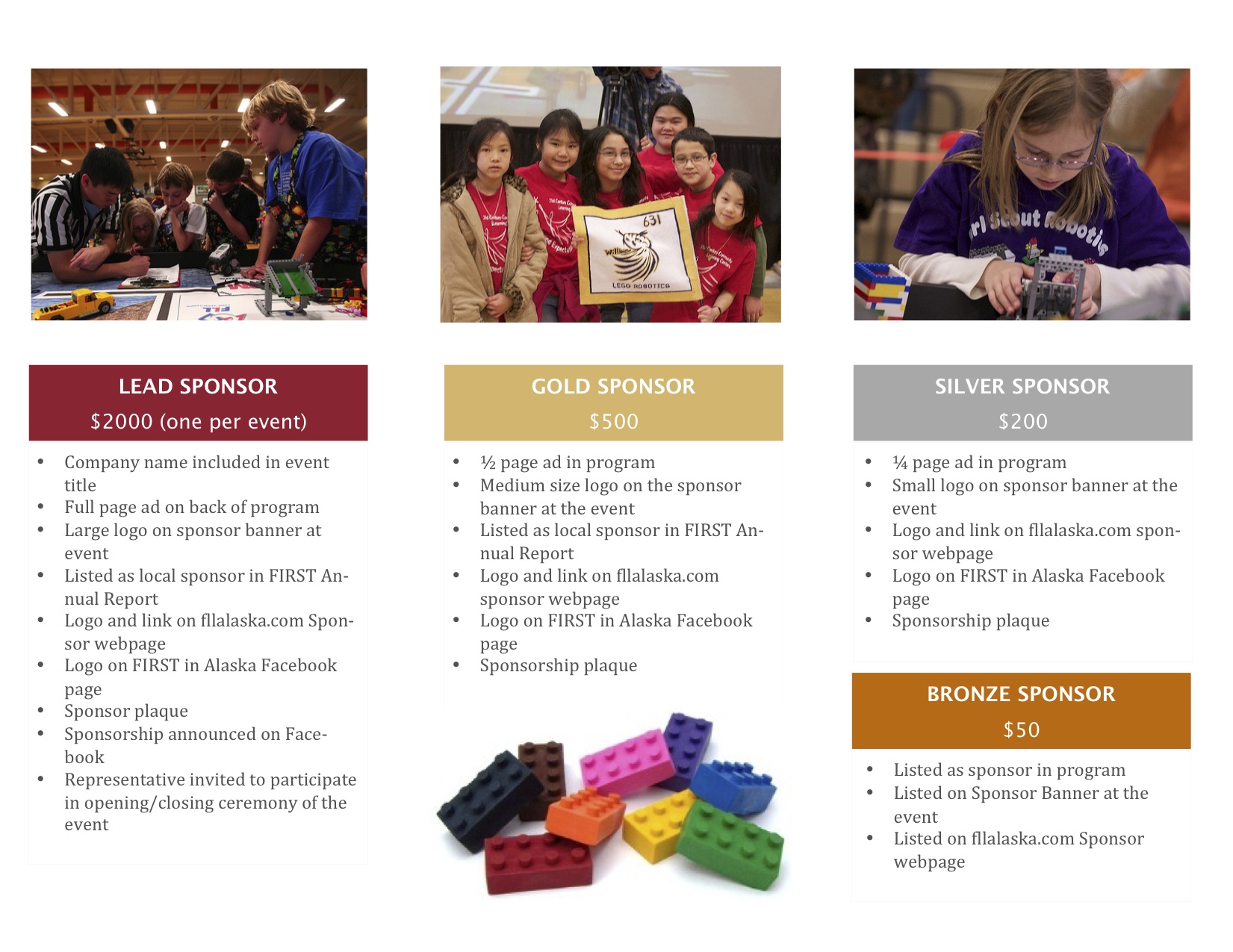 Contributing Sponsor for FIRST Championship Tournaments – $1000-$5000