Brian Holst, Executive Director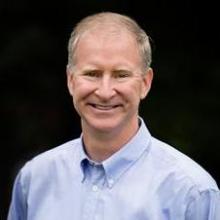 bholst@jedc.org - (907) 523-2333
Since 2008, Brian Holst serves as the Executive Director of the Juneau Economic Development Council. Prior to joining JEDC, Brian worked in community and economic development for almost twenty years. His previous experience includes working with local and national stakeholders in challenging economic and political circumstances in the developing world, with extensive experience leading countrywide programs in Latin America and Eastern Europe. Brian has directly managed implementation of programs in micro-finance, home improvement lending, environmental planning, disaster mitigation and response, business support services and various construction efforts ranging from energy to schools to roads.
Brian is a graduate of Juneau-Douglas High School and the University of Notre Dame. He served as a US Peace Corps Volunteer in small business development and has also worked as an international consultant and small business owner.
Brian is committed to the prosperity of Juneau and to the wellbeing of Alaskans. Brian serves in numerous capacities including the Alaska Center for Energy and Power, Alaska Coastal Rainforest Center, Alaska Committee, Any Given Child Initiative, Alaska Early Childhood Coordinating Council, Alaska State Committee on Research, as well as active in service groups. He is staunch advocate for developing talent early and is a member of the Juneau Board of Education. He is surrounded by an extended family, including his wife Estela and four children.  Brian has been a resident of Alaska since 1978.