Staff
Executive Director

Brian Holst
bholst@jedc.org - (907) 523-2333
Since 2008, Brian Holst serves as the Executive Director of the Juneau Economic Development Council. Prior to joining JEDC, Brian worked in community and economic development for almost twenty years. His previous experience includes working with local and national stakeholders in challenging economic and political circumstances in the developing world, with extensive experience leading countrywide programs in Latin America and Eastern Europe. Brian has directly managed implementation of programs in micro-finance, home improvement lending, environmental planning, disaster mitigation and response, business support services and various construction efforts ranging from energy to schools to roads.
Brian is a graduate of Juneau-Douglas High School and the University of Notre Dame. He served as a US Peace Corps Volunteer in small business development and has also worked as an international consultant and small business owner.
Brian is committed to the prosperity of Juneau and to the wellbeing of Alaskans. Brian serves in numerous capacities including the Alaska Center for Energy and Power, Alaska Coastal Rainforest Center, Alaska Committee, Any Given Child Initiative, Alaska Early Childhood Coordinating Council, Alaska State Committee on Research, as well as active in service groups. He is staunch advocate for developing talent early and is a member of the Juneau Board of Education. He is surrounded by an extended family, including his wife Estela and four children.  Brian has been a resident of Alaska since 1978.
Director of Operations

Margaret O'Neal, Director of Operations, Director of Southeast Alaska Revolving Loan Fund
moneal@jedc.org - (907) 523-2326
During her years in commercial banking and finance, Margaret helped hundreds of businesses in Alaska's urban and rural areas thrive. A graduate of the University of California at Berkeley, Margaret moved to Alaska in 1983 to work as a Senior Operations Manager for Alaska Federal Savings & Loan. Margaret spent much of her career as a commercial loan officer in Alaska and operated her own financial consulting firm that provided turnaround assistance to small business owners and consulting for prominent financial institutions.
Margaret now lends her vast and varied experience to JEDC operations and to our business community. Her expertise includes organizational leadership, contract administration; grant management, real estate acquisition and strategic and operational planning.
Beyond her responsibilities as Operations Manager and CFO of JEDC, Margaret is the Director of the Southeast Alaska Revolving Loan Fund, represents JEDC on the Alaska Wood Energy Task Group and serves on the Juneau Affordable Housing Commission. 
Program Team

Eva Bornstein, Program Officer
ebornstein@jedc.org - (907) 523-2339
Committed to community, Eva Bornstein has dedicated time and talent to the Juneau community through work and volunteerism for the last 27 years. She was honored as a Juneau School District Volunteer of the Year and served five years on the Juneau Commission on Sustainability, during which she helped start the Juneau Local Foods Festival.
Eva holds an MBA from the Wharton School of the University of Pennsylvania, an MS from Yale University, and a BA from Bryn Mawr College. Her career has spanned from corporate strategic planning for a Fortune 500 multinational, to project management in the banking industry to teaching Business Finance at the University of Alaska Southeast School of Management.
Eva sees her work at JEDC as a way of using her talents to help our city and region stay strong and sustainable. She is project lead for development and implementation of the Southeast Cluster Initiative, with responsibility for the Research and Development and the Visitor Products Cluster. She is also the lead researcher at JEDC, directing the annual Economic Indicators publication and providing research support for many JEDC programs.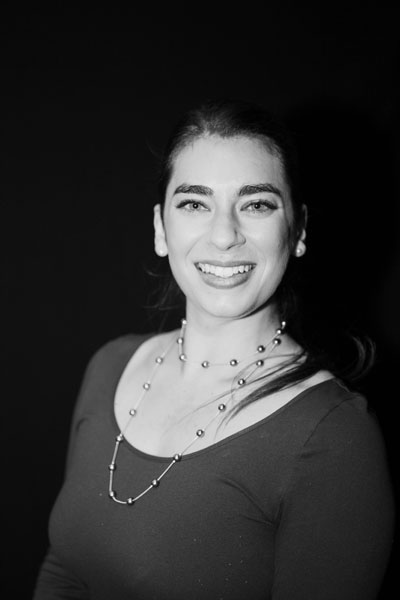 Dana Herndon, Communications Specialist
dherndon@jedc.org - (907)523-2324
Dana Herndon has worked in international marketing and public relations for the past six years. Her geographic expertise includes United States, Latin America and Europe and she has experience working in supervisory roles in agency, in-house and non-profit settings. Her role at JEDC includes managing and executing events such as the annual Innovation Summit and the Maritime Festival, creating monthly JEDC newsletters, updating JEDC's social media and website and serving as the JEDC liaison to the Downtown Business Association. As JEDC's liaison to the Downtown Business Association, she assists the organization with administration and marketing.
Dana earned her BA with honors in International Business from Florida International University in Miami, Florida.  Throughout University Dana worked in marketing at The History Channel, A&E and Biography Channel Latin America and continued working there upon graduation.
Rebecca Soza, STEM AK Program Manager
rsoza@jedc.org - (907) 523-2334
Becca has a passion for community involvement in education that creates real-world opportunities for students to engage in learning. She regularly teaches Juneau Girl Scouts, coordinates science camps, organized "Girls Rock Science!" and leads other community science events designed to introduce STEM programs and careers to students. Her primary role at JEDC is directing Alaska's FIRST Robotics program where she has built the statewide program to include over 200 teams and 400 volunteers.
Becca earned her MA in Secondary Science Education and BA in Environmental Science from Columbia University and went on to teach middle-school science at an inner-city public school and work for a variety of nonprofit organizations.
She is now an integral part of JEDC's STEM AK programming on the local, regional and statewide level.  Beyond FIRST Robotics, she developes and executes enrichment activities, professional development opportunities, helps facilitate Technology Transfer partnerships and is an enthusiastic advocate for STEM education. 
Courtney Weiss, STAR AmeriCorps Member & STEM Facilitator
cweiss@jedc.org - (907)523-2329