Alexander Kotlarov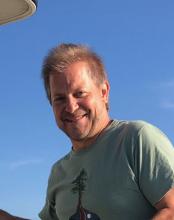 Alexander Kotlarov grew up in Southeast Alaska where he spent summers commercial fishing throughout high school and college years. Alexander holds a bachelor's degree in Pre-Law Criminal Justice from Northeastern University and a master's degree in Sea Use Law and Policy from the London School of Economics. Recently, he completed his PhD in Natural Resources and Sustainability through the University of Alaska Fairbanks, in Natural Resources and Environmental Economics. He has worked for Trident Seafoods Corporations in Seattle for several years as their Operations Manager for the Far East Region in Russian before returning to Alaska. In Valdez, he worked as a Maritime Operations Project manager for Prince William Sound Regional Citizens Advisory Council. After returning to Southeast Alaska he worked for the State of Alaska as an Economist for the Department of Labor Research and Analysis section. For the past 16 years he has been working in the Restricted Access Management division as an Operation Research Analyst for NOAA Fisheries.
Alexander had the opportunity to have a work assignment in Rome, Italy for six months with his family which was an amazing experience and which the family all fell in love with Italy. His son, as a boy scout developed a business plan for an entrepreneur merit badge to start a wood-fired pizza business. The family decided to start, a wood-fired pizza truck business and have been running it for the past 4 years. This past summer their business was profiled on Food Network.
Alexander spends his spare time with his family working the pizza truck, skiing, fishing and hiking.