Business and Legislative Session Visitor Satisfaction Survey – Alaska Committee (2009, 2013)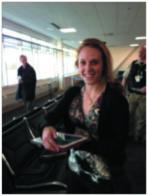 The Challenge:
Serving as the state capital is vital to the economic well-being of the Juneau, but the loss of the legislature to the interior road system is a continual threat to the community. The Alaska Committee works on several fronts to ensure that the capital remain here. Vital to their work is continual monitoring to ensure that Juneau is a welcoming place where legislative and other business visitors have a good experience while visiting.
The Solution: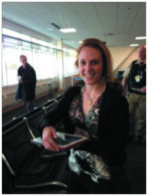 Public opinion survey implementation and interpretation: JEDC prepared and conducted a visitor satisfaction survey in March 2009, and a follow up survey in March 2013, to determine how the Alaska Committee and JEDC, in collaboration with other community partners, might better serve legislative and business visitors to Juneau. In 2013, 390 in-person surveys were conducted at the Juneau municipal airport with a focus on flights departing for Anchorage. Each interviewer used a tablet computing device for direct entry of interview responses into an on-line survey tool.
Results:
On average respondents were satisfied with the overall experience of their visit. Respondents also were pleased with sightseeing, recreation, walking, and the meeting facilities provided in Juneau. Downtown Parking and Airport Concessions were the categories ranked lowest by respondents. The 2009 survey also identified the need to improve parking in Juneau's downtown core, and substantial progress has been made in addressing parking needs. The results of the 2013 survey underscore the importance of addressing airport concessions.