Mobility Manager Transition and Support Services Project (2013)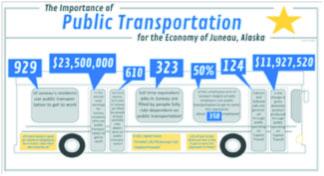 The Challenge:
Social service providers came to JEDC with a desire for more efficient community-wide coordination in the delivery of transportation services to the elderly, persons with disabilities and low income workers. This built on previous work performed by JEDC in support of the Juneau Coordinated Transportation Coalition (JCTC).
The Solution:
JEDC focused on better web and informational material for communication between agencies and with service recipients. Specific deliverables included:
·      Website Redesign: Revamp of the www.juneautransportation.org website, including improved layout and navigation and new content for webpages.
·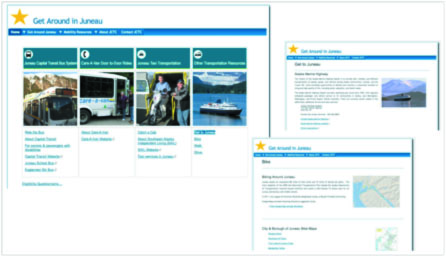 Stakeholder interviews: One-on-one interviews with JCTC partners to determine the value of a one-call dispatch center.
·      Outreach and educational material:
Ø  An informational pamphlet showing the importance of transportation and access to businesses and employers, including economic impact data.
Ø  Branding and recruitment material for potential Juneau Coordinated Transportation Coalition member agencies and other transportation providers.
A ride eligibility flowchart and the creation of an interactive, web-based ride eligibility tool.