2015 Storefront Star Awards
Submitted by

bearstar1

on Fri, 03/13/2015 - 8:43am
"An attractive, vibrant and safe downtown Juneau elevates us as a great capital city," said Margo Waring of the Juneau Economic Development Council. "The great businesses and individuals participating in our Storefront Awards stimulate the commercial district and enhance urban living environments."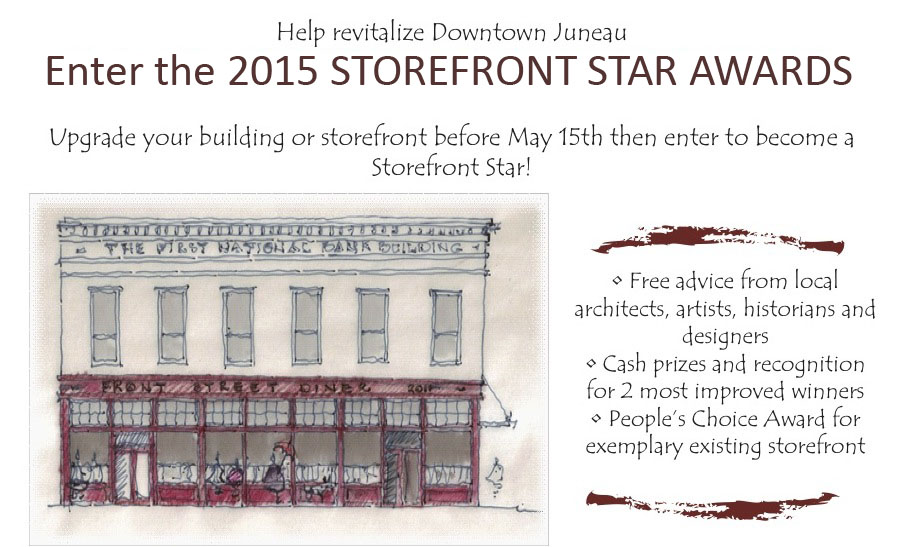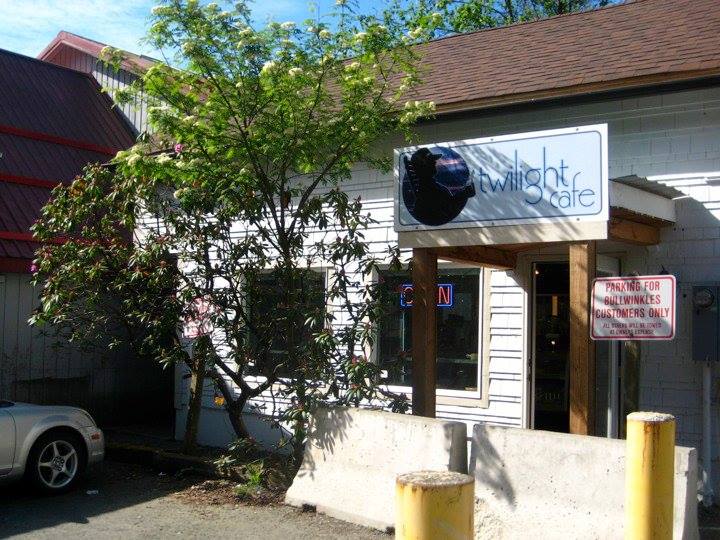 In 2010 a group of concerned Juneau citizens joined JEDC to formulate a new vision statement for downtown Juneau revitalization: Our vision is that Juneau borough residents utilize the downtown as a primary center for living, leisure and business.

Last year's Storefront Star Award went to Twilight Café! The owners removed parking barricades, added beautiful landscaping, handicap access and fresh paint throughout. Congratulations and thank you for caring for our community. Read Juneau Empire's feature here
WHAT: A storefront improvement competiton that recognizes businesses and building owners for their contributions to a attractive, safe & vital Downtown Juneau.
WHEN: Improvements made now until May 15th, 2015
WHO: Business or property owners in the downtown business area from the Rock Dump to Norway Point
WHY: Attractive buildings attract business. The intent of this competition is to encourage downtown businesses to independently invest in improving the appearance of storefronts. By improving the appearance of buildings, this program hopes to improve the economic vitality of downtown.
HOW TO ENTER: Take before and after pictures and fill out a short online application - Deadline is May 15th with awards given in June.