Economic Indicators
The 2016 Juneau & Economic Indicators available now!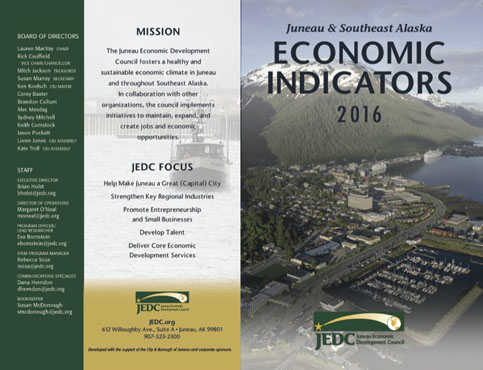 The 2016 Edition of the Juneau & Southeast Alaska Economic Indicators (PDF) was developed by the Juneau Economic Development Council (JEDC), with the support of the City and Borough of Juneau and corporate partners, and is now available to the public. Through this and other research publications, the JEDC hopes to increase awareness and engage citizens in local and regional economic issues.
For more information please contact Eva Bornstein at 907-523-2339, ebornstein@jedc.org.