2013 Innovation Summit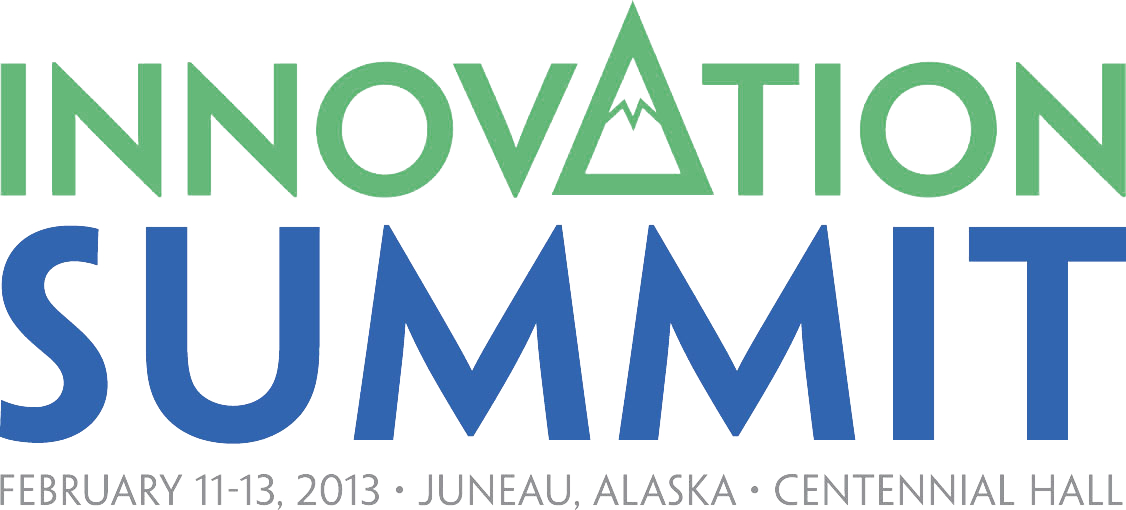 THANK YOU!
The Juneau Economic Development Commission wishes to thank the Innovation Summit sponsors
for their commitment to Innovation and to the long term prosperity of our region.
Thank you as well to the many inspirational presenters
and panelists for sharing their passion for Innovation and
to attendees for joining in this collaborative
conference. You are part of Alaska's Innovative future!
| | | |
| --- | --- | --- |
| | | |
2013 FEATURED PRESENTATIONS
Dane Smith, Managing Director, FSG
Patrick Quinton, Executive Director, Portland Development Commission
A panel of Alaskan business leaders share thier experiences with Innovation
Jim Kastama, former Washington State Senator
Mary Hakala, STEM Education Coordinator, Juneau Economic Development Council
Dan White, Associate Vice Chancellor for Research,
UAF, Office of Intellectual Property & Commercialization
CLUSTER WORKING GROUP REVIEW
Southeast Alaska Cluster Working Groups presented highlights from 2012 and met to work on 2013 action initiatives. Read the highlights on the infographics below, watch the videos or view the full 2012 Southeast Alaska Cluster Initiave Annual Summary Report. Learn more about the Southeast Alaska Cluster Initiative here.
Watch video of this summit session | Watch closing remarks from cluster co-chairs