We encourage you to use the fully custom virtual platform to its maximum potential. Network, share, and engage with fellow attendees.
Whether you have a competitive spirit, or just want to get more involved, the Juneau Economic Development Council is introducing a fun, new twist to the 2021 Innovation Summit that you are sure to love!
Earn Innovation Points for answering daily trivia, asking questions during presentations, shopping local, and more. You can check your status on our leader board daily, see top scorers, and compete with friends and fellow attendees.
At the end of the Summit, the winners will receive prizes including ice-cream pints from Coppa, Alaskan Brewing Company gift cards, Central Council Tlingit & Haida swag, Foodland/IGA gift cards, and more. We can't wait to see you there!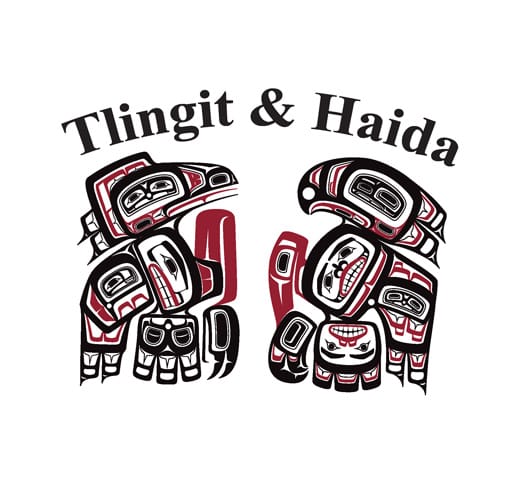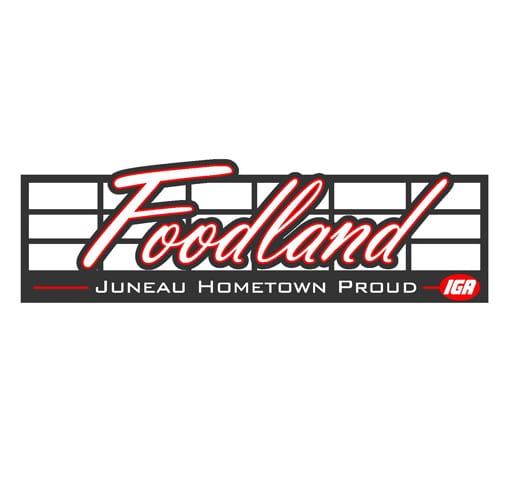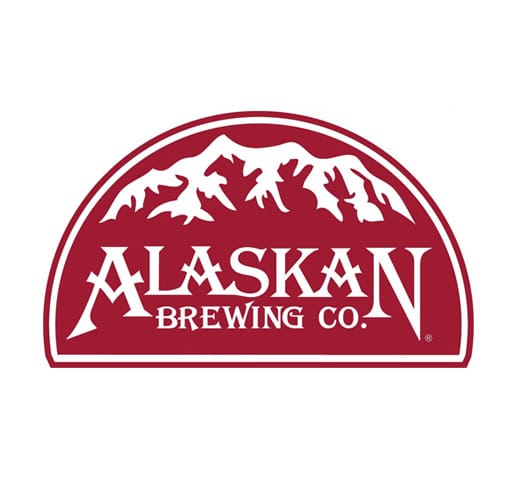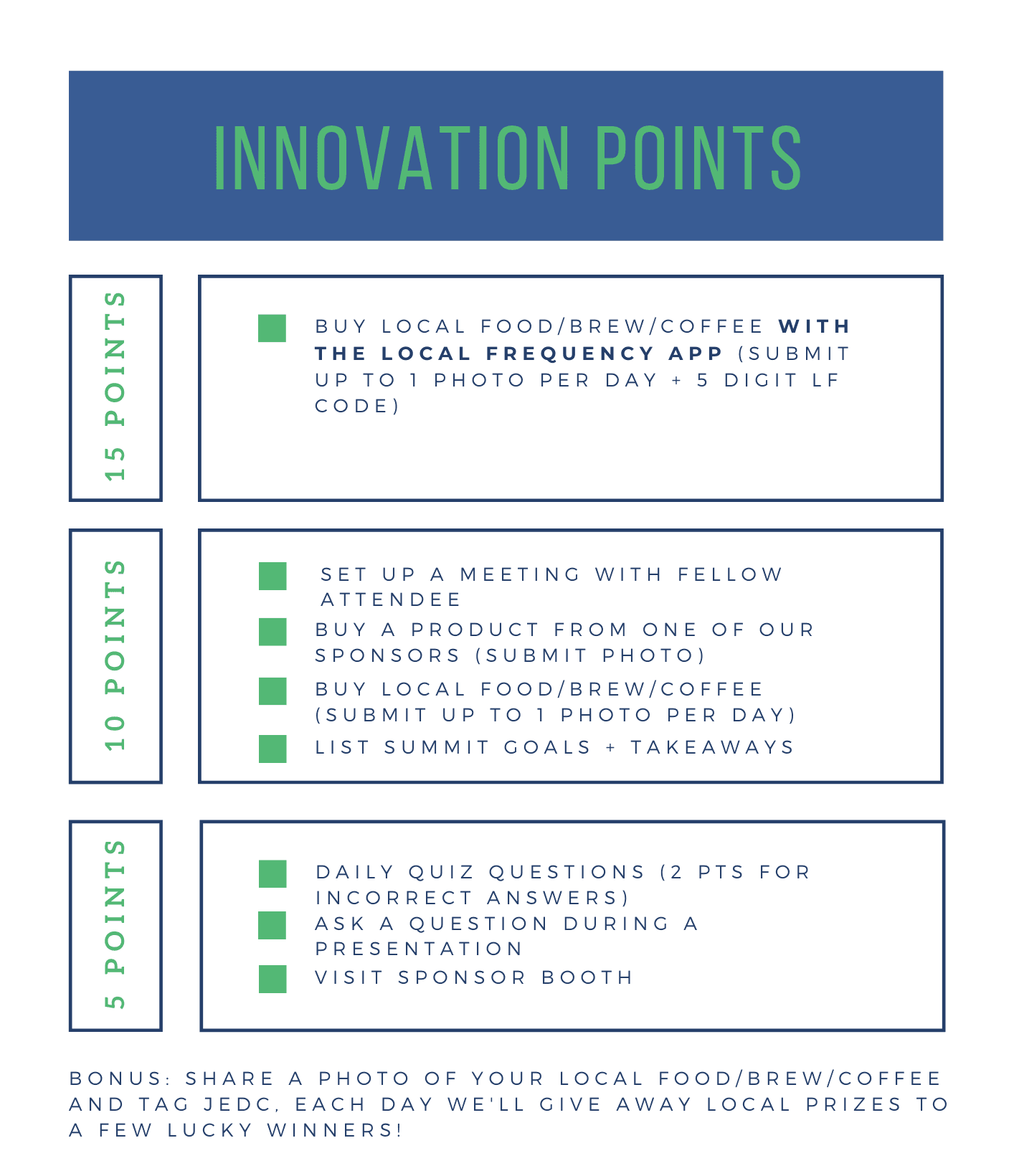 Leader Board and Engagement Club Entries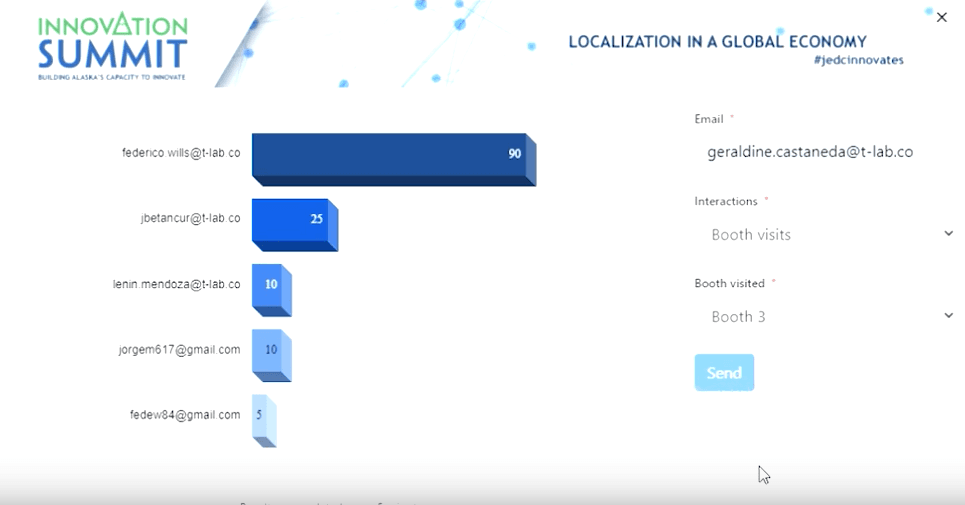 Earn the following rewards!
Top 5 Engagement Club Qualifiers
$50 IGA Gift Card
$25 Visa Gift Card from ACS
$20 Gift Card for Alaskan Brewing Co.
5 Pints of Ice Cream from Coppa
Central Council Tlingit & Haida Gift
1 Registration for the 2022 Innovation Summit
Top 10 Engagement Club Qualifiers
$50 IGA Gift Card
$25 Visa Gift Card from ACS
Samsung Watch Qualifier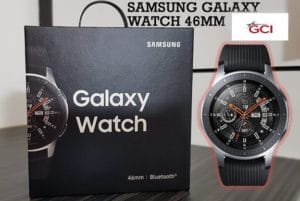 Meet the classic, premium watch that makes managing your life, fitness and well-being a breeze. From answering calls to tracking your blood-oxygen level, do it all on the Galaxy Watch
All participants who earn at least 10 points will be entered to win a Samsung watch, provided by GCI! Make sure to be present for the closing remarks for a chance to win!
As you accomplish tasks click on the trophy on the home page of the event site to enter in your "Interactions". See details on the type of interactions that will get you ranked on the leader board.
More importantly, engage to get the most out of the event!

Goals: Type in your goals for the event and earn points.
Questions: When you answer a poll question enter your email to record each engagement
Appointment Request: When you visit a booth, you are given an option to schedule an appointment. Make sure to keep track of the 5 digit code included in the body of the email. You will place that code as part of your engagement submission.
Booth Visits: Once you have visited a booth track it on the leader board.
Takeaways: Share you top 3  bite sized bits of information that you have acquired from the content presented. (Innovation Shorts, Keynote Speakers, Pitch Contest, Connections Made)
Local Shop/Restaurant: Did you support your favorite restaurant or shop today? Take a photo and upload to get points. (Points____) Remember to enter your local frequency code for additional points!
Sponsored Products: Make a purchase from one of the one of the Booth Sponsors? Take a photo and upload to earn points.
Daily Quiz: There will be a brief quiz, made up of content from that day's presentations.
ALL Participants that earn at least 10 points are eligible for the following benefits:
Alaska Luxury Tours/Temsco: 
Purchase an All-Access VIP tour for 4 guests and take a 5th and 6th guest for free.

Alaskan Brewing Company:  
25% off all merchandise (excluding alcohol) online and in the Juneau tasting room during the month of April. 
Delta Western: 
$50 home heating fuel credit for new customers that sign up and place a fuel delivery order in the month of April.