Downtown Revitalization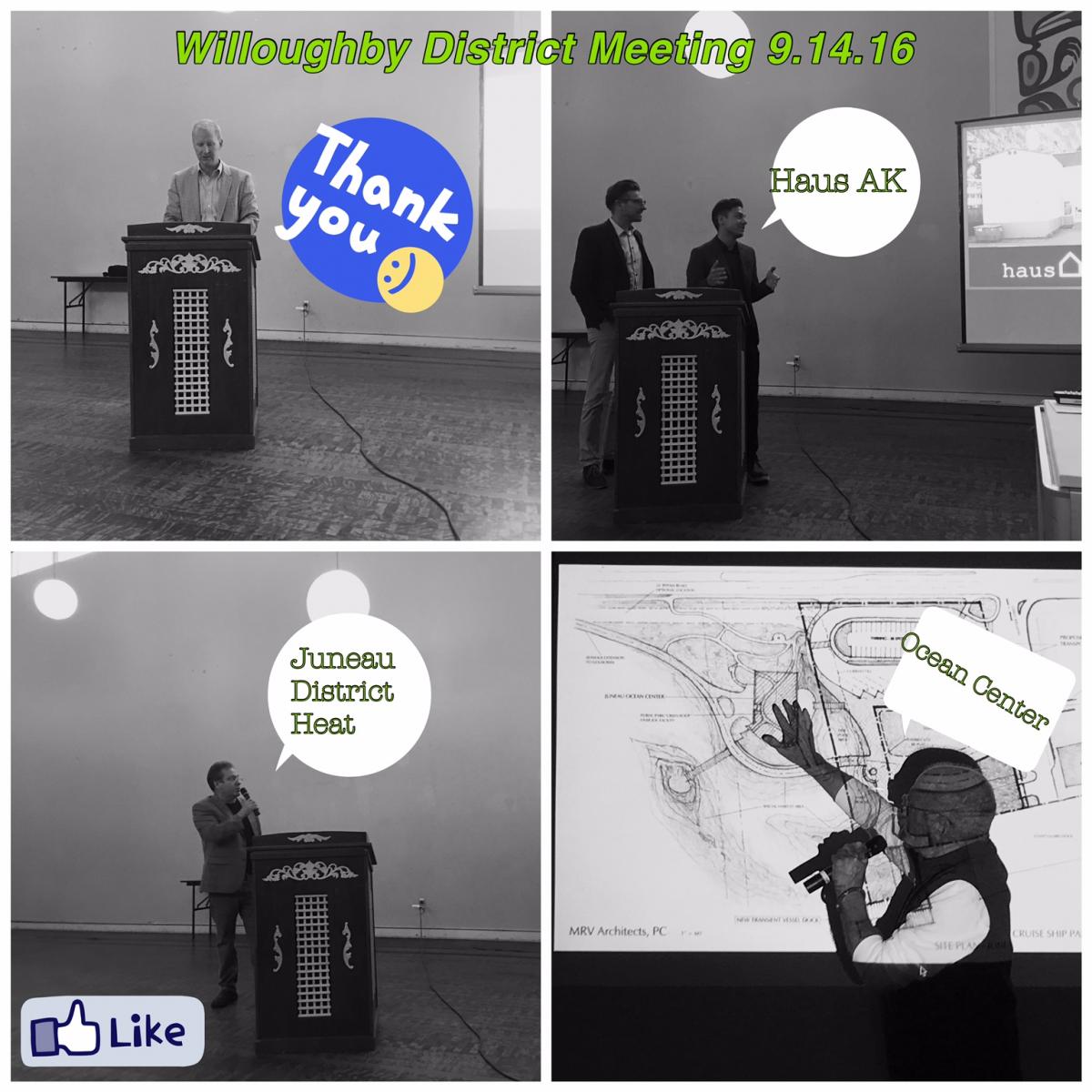 History
Since 2010, a group of Juneau citizens with concerns about the health and vitality of downtown Juneau met several times to discuss their concerns and options available to revitalize the downtown area.  JEDC facilitated these meetings which were aimed at developing approaches to addressing the identified issues.  Smaller groups of committed people have worked together to extend the work of the original group, defining a vision for downtown and understanding and researching four areas of particular interest to them.  Below is a summary of these efforts to date.
Problem Statement
Increasingly fewer Juneau citizens consider downtown as a primary center for living, leisure and business.
Vision Statement
Our vision is that Juneau borough residents will utilize the downtown area as THE primary year-round hub for living, leisure, government and business.
---
Initiative teams are working on 4 active initiatives:  
click to jump to more info 
---
Action Initiative: Develop a shared vision of Willoughby District Stakeholders
JEDC is working with neighborhood residents, land owners and business leaders to develop a shared vision for future of the Willoughby District. At JEDC we believe that creating a broad and inclusive dialogue among stakeholders in the Willoughby District results in investments and improvements made in a timely and consistent manner that will create greater overall value for all stakeholders, including citizens throughout Juneau and visitors to our Capital City.
---
Action Initiative: Improve Downtown Built Environment
The objective of this initiative is to improve the streetscape of downtown for a safe, clean and more pleasing, pedestrian friendly environment that reflects Juneau's history and cultures and encourages people to spend time downtown.
---
Action Initiative: Enhance Downtown Transit Oriented Development
The objective of this initiative is to improve downtown district interconnection, encourage a better pedestrian transit experience and encourage downtown transit oriented housing development by providing an alternative to private vehicles.
---
Action Initiative: Increase Mixed and Residential Housing Uses Downtown
The objective of this initiative is to increase the availability of downtown residences. The group identified the main concern as the deficiency of housing and mixed use development, which includes limited investment capital and developers and a strong motive to upgrade or sell downtown property. 
---
Downtown Revitalization Agenda Team
---
General Revitalization Resources
General Resources / Notes